Hey! Thanks for stopping by and checking out the website...... What are we about? Well we're working hard to deliver something different to the LGBTQ community in the southwest.... Most of our posts and information are on Facebook so please check us out and like our page!
We don't sit on the fence....we are gay through and through but we welcome everyone who's accepting of the diverse communities which we are a part of! We hope to see you real soon!
While you're at it, why not pop over and check out what's coming up at Cornwall Pride this year www.cornwallpride.com and plymouth price www.prideinplymouth.com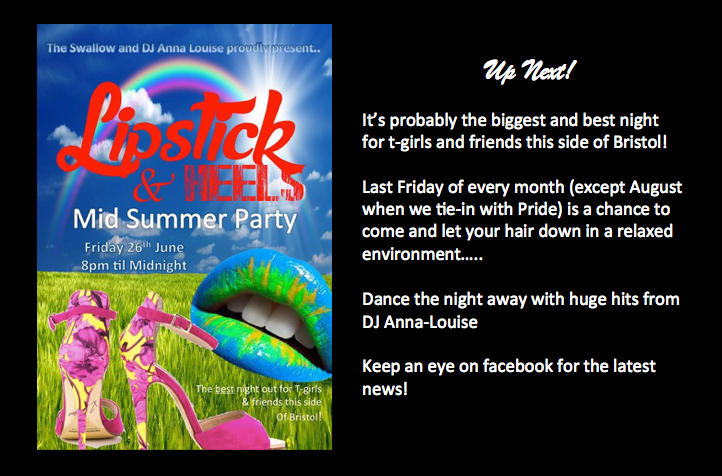 Check out just some of what you've missed so far......pop in soon and join in the Swallow experience!